Serviced Monthly Accommodation
One & Two Bedroom Suites
We welcome you to come to see our lovely and bright one and two-bedroom suite packages. Our all-inclusive* pricing is considered affordable and certainly the best value in Greater Victoria. Give us a call to see what Community Living is all about!
Looking for the best – we have some of the largest suites in the City – for those with discriminating taste!
We are proud to offer Independent Living with assisted living services available.
Our serviced monthly accommodation package covers all of the bases, giving you the time to make new friends, go for a stroll with the grandkids down to the fishing pier or just laze around the courtyard. Someone else looks after the cooking and the cleaning, the maintenance and the management. We take care of the work.
Good nutrition is important, especially as we age. As we get older our bodies no longer retain vitamins and minerals as they did when we were younger, making it much more important to have good healthy food for every meal. Our chefs are proud to offer savoury homemade meals for lunch and dinner daily. No packages, powders or preservatives. Just good homemade meals – real food for real people. See us for a sample menu or come by for lunch, and a tour of the kitchen. We would love to have you.
Island Health home care providers, that just work at Cherish, are available for you as your needs change. Personal care services are performed in the privacy of your own suite at your cost. While Island Health maintains an office in the building, you are free to choose the home care provider of your choice. You may be eligible for subsidized home care through Island Health, depending on personal your income. You may be eligible for a rental subsidy directly through the SAFER program with BC Housing. If this is of interest the BC Housing website has more information for you.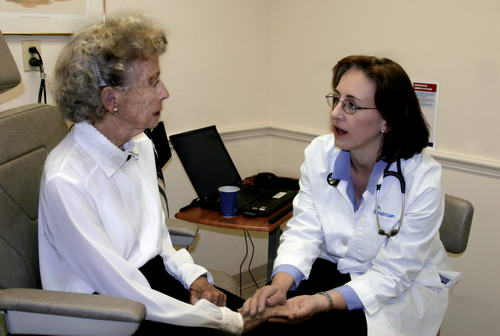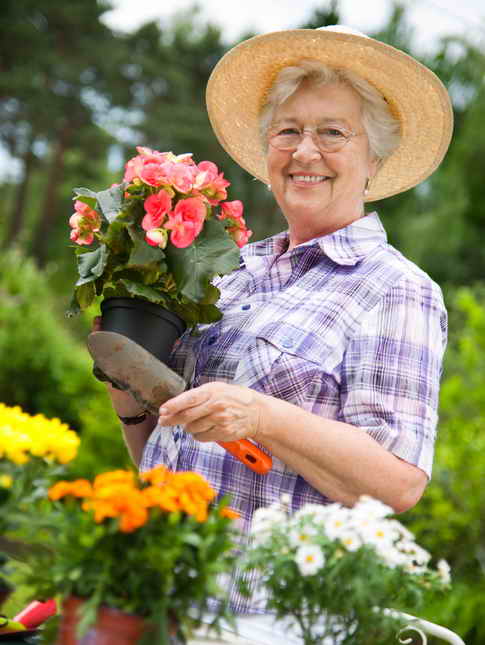 Come enjoy the ease of all-inclusive* living in the best location in the City.
Besides great food, your monthly fee includes weekly light housekeeping with fresh linens and bedmaking, leaving you time to take an art class or, hmmm, what would you like to do? We'd like to know. Speaking of things to do, there are so many choices that it might be hard to fit everything into your schedule. One of our favourites is Happy Hour on the patio in the summer or in the Jazz Bistro when it is nice to be inside. The guided exercise classes are very popular too. Not to worry about keeping it all straight as the monthly Leisure Calendar will let you plan your days. Our Residence is staffed 24 hours per day giving you the peace of mind knowing that someone is always close by and only a personal "alert button" push away. *our monthly fee does not include telecom – with the number of choices available from Shaw and Telus today, we find it best to leave you to make your personal choice for your cable TV, telephone and internet services.
The workshop is set up for woodworking and stained glass. Do you like gardening? Come join our Grow Getters! The raised garden beds in the courtyard or community greenhouse are for you then. We have volunteer drivers that will take you to medical appointments, wait for you and bring you home all for the cost of gas and parking. Our 24 passenger bus can be seen all over the place, whether it is taking finely dressed ladies and gentlemen to the Chemainus Theatre or a group of picnic-goers to the beach. Maybe the guys would like to go to the Sidney Air Museum, just let us know.
Designed With Your Lifestyle in Mind
Our suites are unfurnished with well-designed space for your belongings. Our one-bedroom suites range from 562 square feet to 615 square feet, with the largest having a second balcony off the bedroom. Our two-bedroom suites range from 775 square feet to 930 square feet, offer either one or two bathrooms, and, if you drive regularly, a secure underground parking stall. All of our main floor suites have ten-foot ceilings and double French doors to private patios.
Our suites offer either a Tea Kitchen or a full kitchen. Our Tea Kitchens have an apartment-sized fridge with a separate freezer, double sink and kitchen cabinetry. Suites with full kitchens (fridge, stove, microwave and dishwasher) also have in-suite laundry. All of our suites have individually controlled heat, a balcony or patio, and in-suite or separate storage. We don't call the in-suite storage room a den as some others do because it is small, averaging 25 square feet. However, these in-suite "storage" rooms are often used for sewing rooms, winemaking, offices or a playroom for the great-grandkids. Who knew? That's up to you.
Oh, and we are pet-friendly (some restrictions apply). They are an important part of the family too!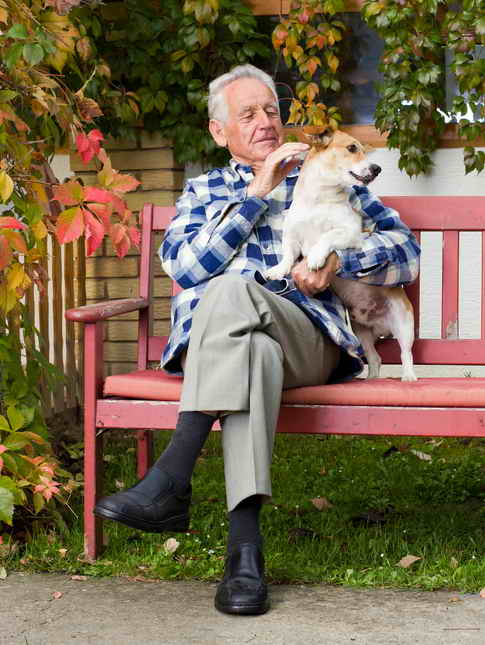 Are you ready to be Cherished?
Give us a call for more information or a private tour. We'd love to hear from you.
We currently do have some suites available, please call for pricing and availability.
Senior living suites designed by seniors for seniors, some with full kitchens and in-suite laundry. Over 400 seniors contributed to the thoughtful design of Cherish at Central Park. From the spacious bathrooms (with walk-in showers with seat and telescoping shower head and ample grabs just where you need them) to lower windows, to higher electrical plugs and lower light switches – all designed with you in mind. Our tastefully decorated extra bright hallways are comfortable for getting around. Our warm and welcoming common areas are waiting for you to host family and friends, and there are lots of places for you to do things with your new friends like the Jazz Bistro, Courtyard Lounge workshop, billiard room and art studio. We invite you to come by to check it out! All directly across the street from Greater Victoria's largest shopping area that includes a medical clinic, Life Labs, pharmacies, grocery stores, liquor stores, banks, restaurants, dentists, and a whole lot more. Victoria General Hospital is less than 10 minutes away. Everything you need and want in one place. It's worth a look!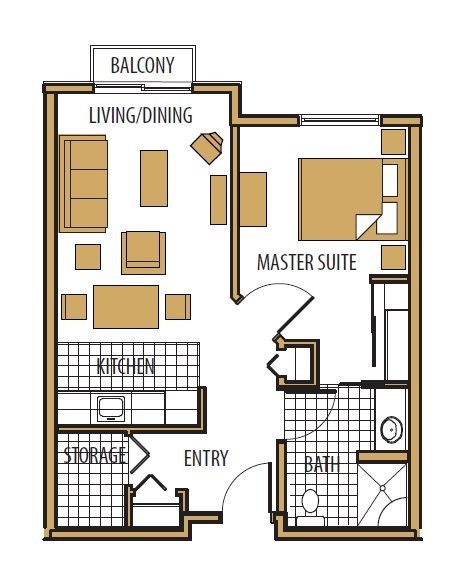 Sample one bedroom suite – 562 – 615 sq. ft. finished with neutral colours to easily match your decor. With so much going on outside your door, sometimes it's just nice to enjoy the privacy of your own suite to relax and watch your favourite show, read or just nap!
One of several one-bedroom floor plans, our Daisy Suite is the most popular choice, unfurnished and ready for your most cherished belongings. It has a coat closet, linen closet, bedroom closet and in-suite storage room. Bring the things that give you joy, from the downsizing specialist Marie Kondo. Ask about a free copy of The Life-Changing Magic of Tidying Up, The Japanese Art of Decluttering and Organizing by Marie Kondo compliments of Cherish.
Sample two-bedroom suite – 775 – 930 square feet with one or two bathroom floor plan selections. All of our two-bedroom suites include a secure underground parking stall for those that drive regularly.
Our Hollyhock Suite at 775 square feet is our smallest two-bedroom suite which features one bathroom with a seat and telescoping shower head, Tea Kitchen and balcony. Ample storage with a coat closet, two bedroom closets and in-suite storage. Large enough for two people comfortably or complete luxury for one person. To see floor plans for our larger two-bedroom suites, which are mostly corner suites, please let us know. We would be happy to send them along to help you make your choice!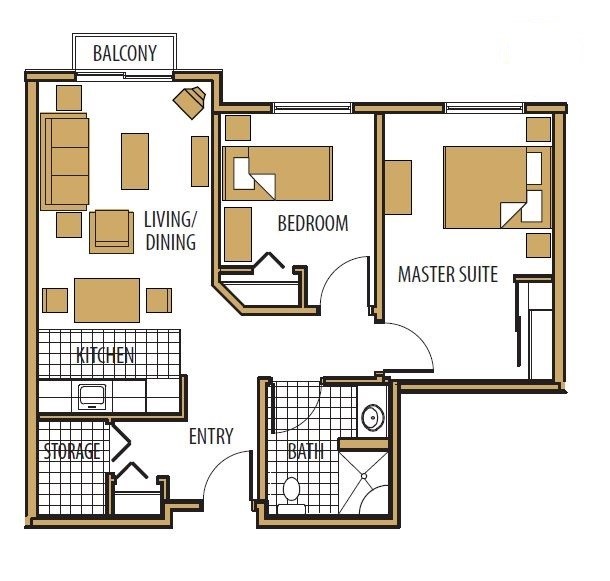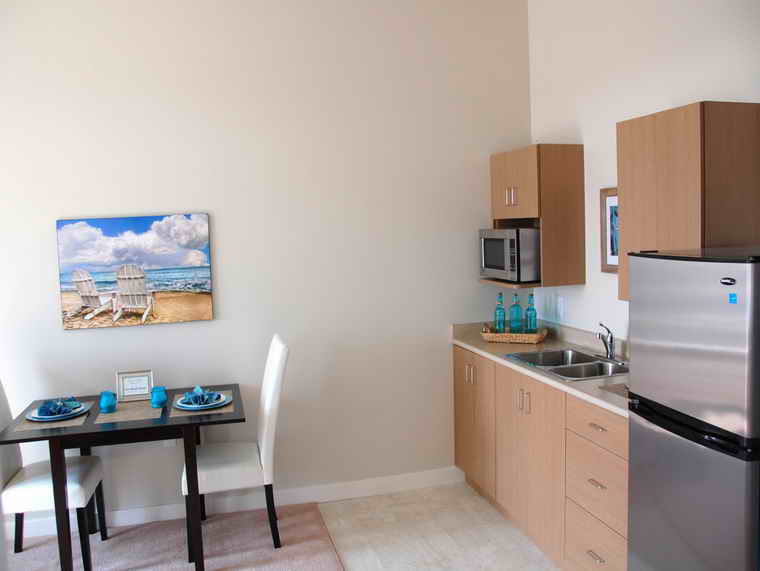 Tea Kitchen – The Daisy Suite
Our Tea Kitchens, pictured left, have everything but a stove. Who needs to cook when there are four delicious food services every day ready for you to enjoy? If you really do enjoy cooking, there is a fully equipped common kitchen in the Family Dining Room for your use – make your favourite Christmas cookies or dinner for the family. Our rental suites offer two choices for kitchens. For the folks that just insist on having a stove, we do rental suites with full kitchens including stove and dishwasher, and in-suite laundry.
Master Bedroom – The Daisy Suite
The bedrooms were designed with furnishings in mind. The Daisy suite fits a Queen sized bed, night table and dresser comfortably and has a good-sized closet with full-length mirrors. All windows come with horizontal blinds, and you may if you wish add your own drapery. Let us know your preferences. Very nice!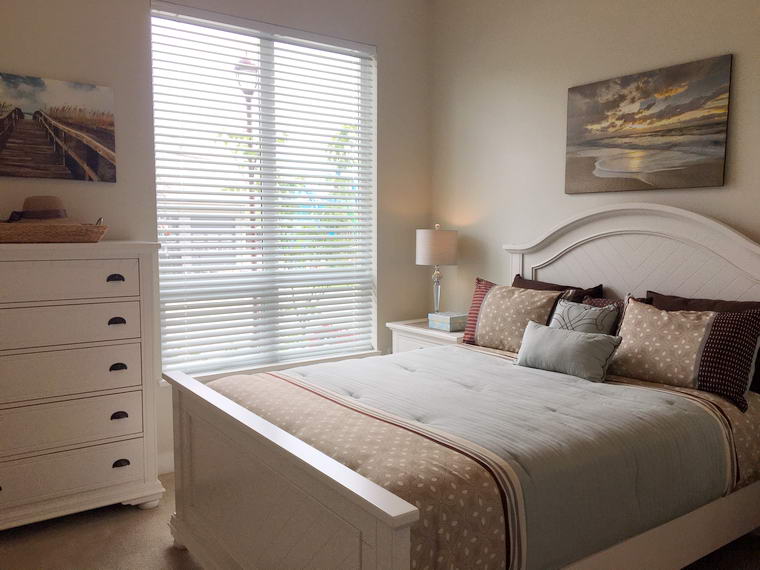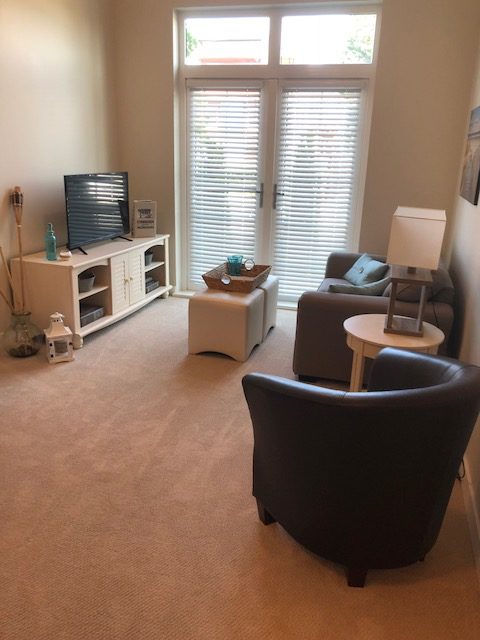 Living Room – The Daisy Patio Plus Suite
The living room in the main floor Patio Plus Daisy Suite has French doors that open up to a large private street-side patio and ten-foot ceilings throughout.
Living and Dining Area – The Patio Plus Gardenia Suite
The main floor Patio Plus Gardenia suite features two bedrooms and two bathrooms, ten-foot ceilings and double French doors that open up to a thirty-foot courtyard facing a private patio. At 880 square feet, the Patio Plus Gardenia suite is perfectly comfortable for a couple or two friends. Truly a home!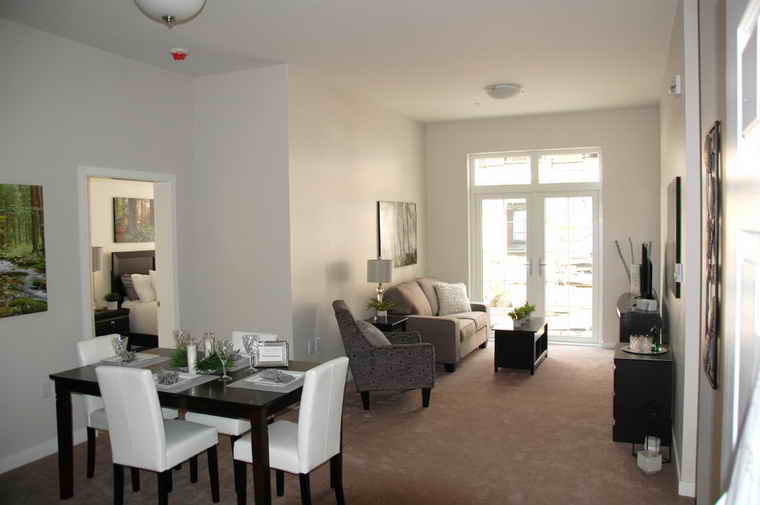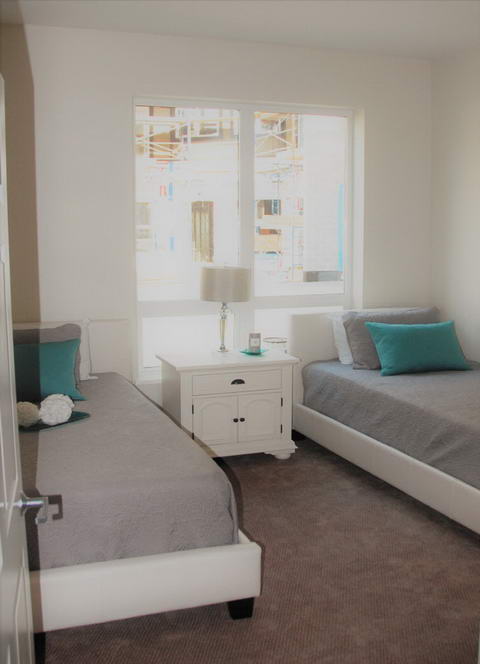 Second Bedroom – The Patio Plus Gardenia Suite
The second bedroom in the Patio Plus Gardenia suite is large enough to accommodate two twin beds or a generously sized sewing room or office.
Call 250-478-4431 or email info@cherishliving.ca for more information.
100-917 Avrill Road, Victoria, BC V9B 0T2 located directly across from Westshore Town Centre Mall and the new Belmont Market. Shopping galore – at your door!