Our Cherish kitchen offers a variety of delightful dishes prepared with love.
There's nothing quite like the smell of home-cooked food, well, other than the flavour!
When touring our competition, ask to see the kitchen! It may surprise you to see our competitors "cooking" by opening bags of prepared food and heating it.
For example, today's menu included spanokopita (greek spinach pie) "exactly like I had at Estiatorio's in Toronto. Just as expected" or the Cherish Fried Chicken "the best-fried chicken I have ever had". Our fried chicken starts by resting for 24 hours in a buttermilk marinade flavoured with 12 secret herbs and spices, then hand-breaded one piece at a time and cooked just in time to land on your (heated) plate. And we do all the dishes. Could it get any better?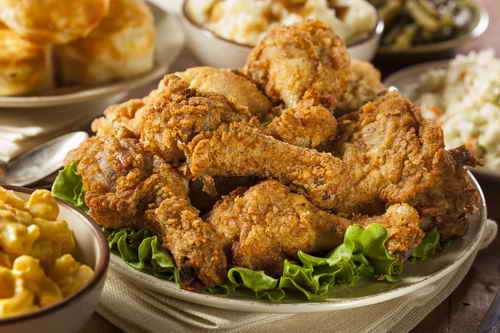 Are you ready to be Cherished?
Give us a call for more information or to be invited to our next Information Session. We'd love to hear from you.